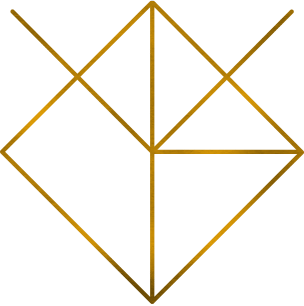 Embracing Community: Confessions of a (Very) Independent Yogini
By Dagmar Spremberg on 03 October 2016
Yellow leaves shivered in the chilly autumn breeze. Mountains that had been sheared flat millennia ago by glaciers were dusted this morning with fresh snow. The world outside was going through its yearly cycle of letting go and preparing for winter. In just a few months winds would whip over the island at over 200 kilometers an hour and temperatures would drop to below 30 Celsius.
But for now, fourteen people sat in a circle in a toasty yoga studio watching the leaves fall outside, sharing why each of us chose to come to Dagmar and Daniel's yoga retreat in northern Iceland in late September. Not Costa Rica or Bali. Not any warm weather beach locale. No, we chose to come to Iceland in the fall.
The Land of Fire and Ice.
The Land of Contrasts was where we were, where "power places" are the usual rather than the exception and the connection to the natural world runs deep and strong. Nature in Iceland is not a thing set apart from human existence. It's interwoven into the daily lives and values of Islanders and Iceland's jaw-dropping natural beauty is intact and thriving because of it.
Only in Iceland could you pass through so many completely different and pristine landscapes in one afternoon. One moment, you're staring at endless rolling hills of black sand, not a glimpse of life in sight. The next, emerald green fields stretch as far as you can see. Solitary houses are specks on the ever-expanding landscape. Herds of sheep with their curled horns and wool so long it drags on the ground and dozens Islandic horses with wild manes graze among the green while flocks of geese dig at the wet earth with their beaks. Then you blink and you're surrounded by towering flat mountains, black like lava, smeared with verdant mosses and lichens and more waterfalls than you can count cascade down the sides. Then ten minutes later, around the next curve steam rises in billowing columns from the earth. Black pools of mud churn and bubble. Rivulets of pale blue water chock full of sulfur and silica stream across the brown sandy plains.
Every afternoon we saw vastly different manifestations of Iceland's natural beauty. And every morning and every evening, we settled into the studio with its floor to ceiling windows, enormous gongs, and miniature statues and paintings of Tibetan goddesses, golden spirals, various crystals, and one particularly eye-catching chunk of amethysts the size of Kitchen Aid mixer. We laid out our mats and gazed out the windows facing west. The valley floor beyond the studio was checkered with green fields dotted with horses and sheep. Black mountains capped with snow rose from edges of the glassy fingers of the fjord. Trees with leaves the color of turmeric lined the studio driveway. Sometimes the sky was brilliant blue and sometimes clouds shrouded the peaks in mist.
By the time the retreat began, I had been traveling on my own for nearly six months, something I hadn't done in almost a decade. I had seen wild horses and elephants in Sri Lanka, trekked the Himalaya in Nepal, climbed waterfalls in Thailand, and spent my summer on the Mediterranean and in the Balkans. I pushed myself, challenged myself, and listened to myself. I grew personally and experienced truly beautiful parts of the world. I felt confident, independent, and self-reliant. I felt great. Now, I was in Iceland! And I was really looking forward to doing yoga twice a day, for some peace and quiet, and time to write.
But this was not a retreat for quiet contemplation. Every day we were picked up for yoga in the morning, taken to lunch, set off to see another magical part of the island, and didn't make it back home until after dinner and evening practice. All the sudden, I was on a rigorous schedule in a group of fourteen people and I realized for all my experiences and confidence, I had no idea how to function as part of a group, as part of a community. And worse, I didn't want to. I knew I liked each and every person there but being in the group was like sensory overload. I felt resistance welling up inside me. I wanted to relax into my own space where I was free to choose what I wanted and how I wanted to do it, where I was comfortable.
But we don't choose to practice yoga to relax and be comfortable.
We practice yoga because it challenges us to surrender, because it strengthens us physically, emotionally, mentally, and spiritually. We practice yoga so that we might confront change with confidence and grace. And we don't go on yoga retreats to be alone and get away from it all. We go to meet like-minded people that we can connect with outside of our "normal" lives and to take our practice to another level. So if I didn't want that, why was I there?
Throughout the week the group got closer, conversations deepened, and we really listened to each other. I saw support, encouragement, and understanding like I'd never seen among people who were mostly strangers. Different members stepped up to fill different needs. Someone made sure another who wasn't feeling well and went home early still ate dinner while another made sure everyone was running on time. One woman helped several others work out pains in their bodies, another cracked jokes, another held space, another one danced in the fields and did cartwheels. I saw each one of us bringing necessary pieces to our new little community just by being themselves.
The more I thought about it, the more I realized that my own relationship with yoga didn't start to deepen and mean something beyond asanas until I found my home studio, and more importantly the sense of community it provided. Through our practice, not only do we come to know ourselves better, we come to know, support, and inspire each other. These, I believe are some of the greatest gifts a dedicated yoga practice can give us: a strong sense of self, a community of like-minded souls, and a desire to bring ourselves to truly, actively be a part of that community.
Our group was made up of people from Alaska to Argentina, Canada and Costa Rica, as well as the U.S. and several countries in Europe. Yet we came together as one group and became our own little community for that week. We don't need to let the magnitude of our world, its size or numerous problems render us overwhelmed, resistant, or powerless. We are never powerless. So long as we have community, we absolutely have power.
We have the power to listen to one another, accept each other, to care and to heal, to make others laugh, to make beautiful music, to write words that inspire. Just as humans don't exist apart from nature, we also don't exist apart from each other. No one lives in a vacuum. The very things that bring you joy are are the gifts you give to others. And what you bring of yourself to others in your family and your community is what you bring to the world.
"I wish I could take a little bit of everyone here and bake a new me with pieces of them," one of the ladies said to me the last night of the retreat in the jacuzzi. (No Icelandic adventure would be complete without numerous ventures into hot water on cold nights.) So as we soaked and waited for the Northern Lights to dance in the sky, we named off units of measurements to bake this new her that best fit everyone's personalities: a shot of Mary, a pinch of Karen, a pint of Maryanne, a splash of Carla, a teaspoon of Rachel… As the list went on, I realized that perhaps after nearly six months traveling all around the world by myself, it was a lesson in truly living as a part of this world that I needed. There are enough observers with opinions.
We sat around the familiar circle in the toasty studio once more to close the week and share what had impacted us. Nearly everyone expressed with tears the gratitude and the acceptance they felt from the group throughout the week as they dealt with whatever they brought with them. Perhaps when we all arrived some of us were unsure why we were there and some of us were clear. Some of us were going through major changes and others were not. But the tiny gem we could take home with us and keep forever was this: Yoga will always offer us the opportunity to strengthen ourselves, to surrender, and to transform, but only with our honest and loving acceptance of ourselves and of others is any of it truly possible.
Jillian Bright is a Northern California based freelance travel and nature writer who also enjoys penning fiction. She was thrilled to finally practice yoga in Iceland with Dagmar (who was the first person to introduce her to yoga nearly ten years ago in Montezuma, Costa Rica) and be blessed with Daniel's gifted hang playing. Though she has practiced yoga for several years, this was her first yoga retreat and certainly not her last!
To connect with Jillian or follow her travels and stories:
instagram: jillianleigh_b
Join Dagmar and Daniel for their next Iceland Yoga Retreat in 2017! Infos here