Choose between SINGLE CLASSES and discounted CLASS PACKAGES
You can select between gentle Vinyasa Flow, and Yin Yoga classes designed to create strength in your body while softening your heart. Classes are for all levels and I'll practice simultaneously with you and offer modifications. They always include a 5-minute meditation and relaxing savasana. I'm so excited to meet you in class!
Class times below are automatically displayed in your local timezone
Can't make the livestream classes? Please check the Monthly Membership group, where I will continue to post new vinyasa and yin video replays each week. If you like to stay connected and keep up your consistent personal practice this is the perfect option for you!
Commit to regular practice
Don't like to pay for every single class? This package is great to commit to a regular practice. I look forward to sharing with you!
Choice between Vinyasa Flow and Yin classes each week          to see what suits you best
4 Classes that you can schedule any days you want, and reschedule if you find out you won't be able to attend live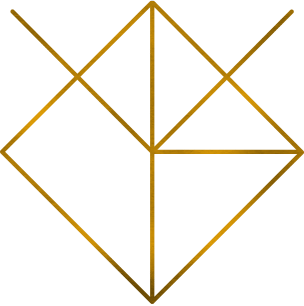 Thank you for showing up for yourself! Great commitment, I look forward to seeing you in class!
Choice between Vinyasa Flow and Yin classes each week         to see what suits you best
10 Classes that you can schedule any days you want, and reschedule if you find out you won't be able to attend live
Monthly Replay Membership for only 33$
Enjoy all replays from ongoing livestreams classes at your own time! This library will be updated with new recordings weekly.
These classes are raw, unedited, and were first live-streamed over Zoom—they are perfectly imperfect! All Classes are about 75 minutes in length and I am usually practicing along with you.
Janet M.
I have thoroughly enjoyed the Zoom yoga sessions over the last year. I feel like that has been one really good blessing that has come out of this pandemic, doing yoga with you over the past year even though I did mine mainly via the replays. I really enjoy your yoga classes, they're the best!
I love the way that you read quotes or give some inspirational thoughts during each class.  I also love how you give detailed instruction during the poses so that I can do most of it without even looking now and you give some very important instructions where paying attention to those details makes a huge difference. I don't think all instructors pay enough attention to those details. You have a very calming and inspirational voice too, so it's always a joy to do your classes.
Sandra S.
Your sunday morning zoom class has been one of the biggest blessings in my life over this past year. Beyond grateful for you, your teachings and for sharing your little piece of paradise and the sounds of the jungle each week. It made this past year a whole lot brighter!
Claire H. 
Can't explain how grateful I am that you went on Zoom and share your wonderful classes with us all. You've kept us all sane during these crazy times. Thank you so much Dagmar! Zoom Forever!
Bonna M.
Very happy for your online classes –and grateful, for it has been a life-saver.
I thank you very much for the introduction to yoga. I follow other's practices online and result in minor injury/soreness; I practice with you and feel like I've had a complete body massage! You are truly a master.
Erin S.
I just finished the replay from Sunday and it was such a beautiful class. Thank you so much! It was one of those times where you spoke straight to a deep part of me and my present experience.
Thank you for everything always.
I so hope there will be a way to continue this practice in the future as things open back up. I would love to stay with you rather than going back to my studio! I'm so loving yoga at home.
Anita B.
Your yoga classes have been a lifeline for me – a consistent and nourishing medicine for the soul that has followed me for quite some time now
Ruby W.
Thank-you Dagmar! It's amazing I found you on youtube many years ago (2015!)  and now have the pleasure of taking live on-line classes with you.
Your encouragement in class to know your body limits and push a little is super helpful. Especially because I am not naturally flexible and often wish I was able to do more than I am able to in a pose. Then I hear your encouragement and accept my limitations with gratitude. You are an exceptional teacher Dagmar! It's wonderful to be a part of your global community.
Thank-you for continuing teaching from afar and your touching stories that connect from the heart.