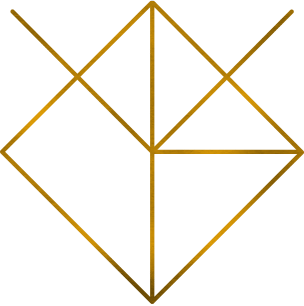 5 Ways To Stay Healthy While You Travel
By Dagmar Spremberg on 07 August 2016
I have been on the road now for over 3 months and I love to make an effort to stay healthy when I travel. My journey started in Costa Rica and brought me to Switzerland, Spain, Germany and now Prague. As much as I enjoy to be on the road and see something new, I feel that my body can get out of balance if I don't pay attention to keep it well nourished. And that's the challenge when on the road, as I am sure you have also experienced many times. So what are ways to stay healthy while you travel?
What are 5 great ways to stay healthy while you travel?
At airports and train stations we mostly find fluffy sandwiches with cold cuts or cheese, or we find some kind of fast food like french fries etc. Not really an option as they can easily make you feel drained, bloated or even constipated. You want to feel energized and great to enjoy your trip!
So here is a list of things I always carry with me when I am on the road, and the good thing is that in most big cities you find really good health food stores to buy them:
1. Nuts, seeds, dried fruits are easy to keep in a plastic bag or closed jar and will give you nutrients and energy. My favourite seeds are sunflower and pumpkin and because I am not a big fan of raisins I prefer to take gojiberries or dried berries. You can also find good granola mixes that you can snack on.
2. Superfoods:  I always look for some really great superfood mixes which have spirulina, wheatgrass, kale powder and can be mixed in a juice or coconut water and actually taste pretty good. I enjoy those as well as good berry mixes including acai or aronia berries, if a green powder is too intense for your taste. Other great superfoods that you can easily add to your food on the road are hemp seeds or chia seeds and they have great nutritional value.
3. For a chocoholic like me it's important to have good organic dark chocolate with me, so I don't rely on the local stores where you can only find the usual sugary chocolate bars like snickers, m&m's etc. They are so high in sugar content that they make me itchy, I can totally feel it. So instead I carry cacao nibs that I can add to my food or a few 70% or higher dark organic chocolate bars, my favourite are Vivani or Green&Blacks 😉 I also always try new energy bars with cacao and nuts.
4. I don't drink Coffee, so for me another important item to travel with is good tea. Most hotels only offer standard black tea, which has too much caffeine, so I travel with a few tea bags. I like a good green tea as well as herbal teas for the evenings, f.e. my favourite Pukka Love Tea. I love to carry a good selection with me.
5. Whenever you have a chance to get still water fill up your own bottle and make sure to drink more when you travel to stay hydrated. With the airconditioned air on planes and trains it's very easy to get hydrated and tired, so I find when I drink a lot more than usual it makes me feel much better.
It might sound challenging at first to get organised and carry your own snacks and food, but once you feel the difference it makes when traveling you will just get more organised and have a stash at home to pick from when you are about to travel. We are lucky that we find more and more health food stores and restaurants all over the world, but it's also a great empowering feeling to know that you take care of yourself and get nourished well.
Making choices from a place of self love will also inspire the people around you to do the same! And once you arrive at your destination find a great restaurant and treat yourself, this is what I found in my favourite place The Bowl in Berlin recently: Chia pudding with cashew creme and berries, absolutely yum! I went there 3 times in a row for breakfast 😉
I hope you enjoy these tips, I am curious to know what your secrets are for healthy travel, so please feel free to share and leave your comments for things that might be missing in this list and could be added on.
Safe travels,
with love
Dagmar