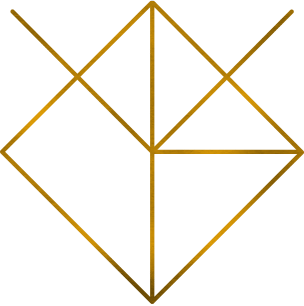 3 Powerful Tips For A Thriving Love Relationship
By Dagmar Spremberg on 15 May 2021
Today I'm celebrating 12 happy years with my Beloved. 
It's been an amazing time filled with so much love and many lessons learned. I'd choose him every day again and feel so blessed that we share this journey together. It wasn't always easy for me and for many years I struggled creating the relationship I craved and longed for. Luckily I had a few close friends modeling happy relationships for me, and I will be forever grateful that they encouraged me to keep showing up. I was 43 years old when I finally met the love of my life.
Here are some relationship lessons I learned:
1. Give each other enough space
When we created our new house #casasusumna 3 years ago we intentionally created 2 bedrooms, so we both could have our own space. This has been incredibly powerful and I would say it saved us. When you fall in love it's so exciting to visit the other person in their world, their energy, their space, then you move together and everything merges, you make compromises and that can be a killer for your time together. Now we both have our own rooms where we can create the energy and space we want and still visit each other. I have my own bed time rituals, Daniel loves to stay up late, so some things just don't always align and it's important to acknowledge that and don't compromise on your rituals and flow, which then starts building small resentments that can lead to bigger ones and disconnection.
2. Listen to each other.
Last year we started a new practice of sacred space, also known as Dyad. We each get to talk for 10 min and the partner just listens. You choose how you want to fill the 10 min, what you like to share, it doesn't have to be about the relationship, but of course it can be. It has shifted our dynamic a lot, because it feels so healing to have a safe space to share and somebody to attentively listen. After the 20 min share you let it be, it's not about answering or commenting on your partner's share. It made me see Daniel again for the beautiful individual he is, I love how he tells me about his adventures during the day and it makes me see him beyond all the nitty gritty stuff you sometimes get to argue about.
3. Never try to change your partner
I've been in relationships before where I was trying to change my partner, I could "see their potential" and how things could be better if they could just do xyz…..and it never worked out. I was in this constant hope cycle, hoping for things to change and get better and then getting disappointed for nothing changing. Well the truth is, nobody has to change for you! If they ever change something then because THEY want it, and most of the times it's not even a problem for them what is a problem for you. So either you can love them as they are or you walk away, it's really that simple. In all these 12 years I have never wanted to change Daniel, which doesn't mean that he doesn't push my buttons 😉 But I just see how wonderful he is and my love outweighs everything else. 
What are your relationship tips? I'd love to read them in the comments!