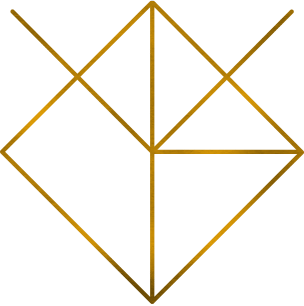 Finding Freedom Through Yoga: Breaking Unhealthy Patterns
By Dagmar Spremberg on 02 October 2023
In the untamed landscape of Costa Rica I've had the privilege of teaching yoga to a diverse and wonderful community for more than 20 years. I was able to witness many transformations, even during a short time visit, because this practice is powerful especially when you're immersed in nature.
Yoga, to me, is more than just a practice; it's a path to healing, transformation, and finding freedom from the unhealthy patterns that can often hold us back.
The Power of Yoga: Beyond the Asanas
Yoga, as many of us know, goes far beyond the physical postures or asanas. It's a holistic practice that encompasses the mind, body, and spirit. Through the practice of yoga, we embark on a journey of self-inquiry and self-transformation. Here's how yoga helps shift those unhealthy patterns and opens the doors to greater freedom:
1. Awareness and Mindfulness
Yoga encourages us to be present in the moment, to connect with our breath, and to listen to our bodies. This heightened awareness is the first step in recognizing unhealthy patterns in our lives. When we are mindful of our thoughts, emotions, and behaviors, we can begin to understand their origins and effects. We cannot shift what we don't know.
2. Release of Physical Tension
The physical practice of yoga helps us release built-up tension in our bodies. It's amazing how stress and emotional turmoil can manifest as physical tension. Through yoga, we learn to release this tension, creating more freedom of movement and a sense of lightness in our bodies. Through this new physical spaciousness our minds will feel more spacious too.
3. Emotional Healing
Yoga provides a safe space to process and release stored emotions. Many of us carry emotional baggage that can lead to unhealthy patterns of reacting to situations. Yoga allows us to explore these emotions without judgment, helping us heal and move forward. Especially Yin Yoga can really teach us softening and acceptance of what is.
4. Building Resilience
Yoga challenges us physically and mentally, teaching us to persevere through discomfort and uncertainty. This resilience cultivated on the mat often translates into our daily lives, empowering us to break free from old habits and embrace positive change. Experiencing this new strength will also support us to come back to center more quickly, when we are challenged or triggered.
5. Cultivating Self-Compassion
One of the most beautiful aspects of yoga is the emphasis on self-compassion. We learn to be kinder to ourselves, which can be a powerful tool in breaking free from self-destructive patterns. When we love and accept ourselves as we are, transformation becomes a natural progression.
Conclusion: Embracing Freedom
As a yoga teacher who loves connecting people, I've witnessed the profound transformations that can occur when individuals embrace the deeper practices of yoga. It's a consistent journey of self-discovery, healing, and liberation. Through mindfulness, physical release, emotional healing, resilience, and self-compassion, we can shift unhealthy patterns and create more freedom in our lives.
In the lush beauty of Costa Rica, I invite you to join my yoga retreats, where we celebrate the power of yoga to transform lives and celebrate connections. Together, let's embark on a path to greater freedom and joy.