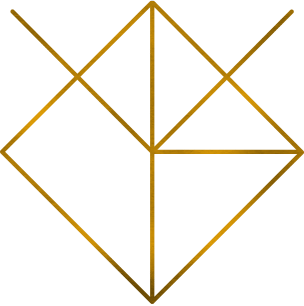 How To Organise A Successful Yoga Retreat
By Dagmar Spremberg on 27 October 2016
Organising a successful yoga retreat might seem overwhelming at first. Yoga is an ever booming market, the number of US yoga practitioners has increased to more than 36 million according to the latest study. You can find more and more retreats being offered at magical locations all over the world, so how can you make yours stand out?
With my experience of teaching over 12 retreats in the past 5 years I learned that actually teaching the retreat is only one aspect to consider, because there is so much more to think about first. So where do you start to organise your successful yoga retreat?
Think like an entrepreneur when preparing your retreat and implement these following 5 tips:
1. Choose the right location
There are many exotic places one can travel, but not all of them might be right for your retreat. That secluded exotic island with white sand and turquoise water might look amazing, but will your clients travel 24 hours to get there? Choose a destination that is popular, but still special to you and in relative easy reach for your clients. Check flight connections and prices, because if the price is already too high to fly to your retreat, some people will change their mind and might rather go somewhere else. Visit online yoga retreat directories like BookYogaRetreats or Yowunga for great locations that have already a yoga set up like platform and props, get inspired and see what resonates with you.
2. Right timing is everything
I did one of my first retreats in Roatan, Honduras, at a wonderful place, but we went in january when it was actually rainy season and the weather ended up challenging us all week. So do your research on the best time to visit, consider public holidays and school vacations as well. You wouldn't want to go to Ibiza in the summer high season when beaches are crowded.  After christmas people usually don't have so much money to spend, but by February everybody is desperate to get out of winter and into the sun. Organising your successful yoga retreat can easily depend on finding the right dates.
This one is a biggie! Factor in any classes you will be missing to teach at home as well as your own travel expenses when calculating your fee. In the beginning of leading retreats I felt shy to charge more than the actual yoga fee calculated on the hours I was teaching the week of the retreat. I didn't consider the weeks of preparation and also the time and energy you spend with the group holding the space on retreat. As much as you will enjoy leading a retreat, you will also be working hard and you provide a great experience to your guests beyond teaching classes, so don't be afraid to charge for it in a way that feels right for you.
What are your students and clients like? Consider their travel budget and lifestyle when making your choices for the retreat location. It might be nice to offer a real luxury hotel, but when nobody can afford to go, you will be sitting on that gorgeous beach all by yourself…..or consider that a backpacker style location might not be your students choice either. How adventurous are they? So take some time to communicate with your students what type of places they would like to go on retreat, ask your teacher friends what they offer or recommend and then make your final choice.
5. Be Clear In Your Message.
We all have something unique and amazing to offer. What is it that you like to share in your retreat? What are you most passionate about?  What do you love most about teaching yoga, what are recurring themes in your classes? Do you want to take people into a deeper practice, share yoga philosophy and give them a chance to dive more into anatomy/alignment? Will you teach meditation and pranayama? Or would you prefer to combine the asana practice with lifestyle tips, excursions or activities like surfing, cooking classes, hikes? Be clear in your offering, so people can resonate with you.
For me teaching retreats is the highlight of every year. The transformation that can happen in such a short time when people come together with a common intention is powerful and will leave memories for a long time. Besides teaching my own retreats I also facilitate retreats here in Costa Rica for guest teachers, so don't be afraid to reach out if you like to bring a group here. I will be more than happy to assist you in creating some magic for your guests. Here are 5 Reasons To Fall In Love with Montezuma, so check it out and come visit!