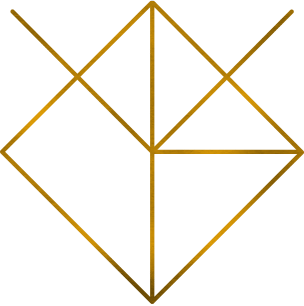 Chia pudding with homemade almond milk
By Dagmar Spremberg on 17 February 2014
My latest love affair: Chia Pudding with Homemade Almond Milk!!!
I am not really a breakfast person…..I get tired of eggs and try to avoid bread, yogurt & granola….so I have been searching for a really good healthy breakfast alternative and I have found it! I am so happy to share it with you, because it is so yummy and so simple!
And loaded with Health Benefits……check it out:

Chia seeds are an excellent source of protein, full of antioxidants, omega 3's, calcium and fiber.
In this recipe I soak them overnight in my homemade almond milk and add fresh fruit (berries are the best) in the morning for a yummy nourishing breakfast.
I have tried many variations and found the perfect ratio, so the pudding has the perfect consistency:
1 cup of Almond Milk (or any tasty liquid you like, hemp milk, coconut milk etc.)
3 tablespoon organic chia seeds
1 teaspoon  organic vanilla extract
optional sweetener like coconut palm sugar (my favorite)
fresh fruits
in a bowl combine 1 cup of liquid with 3 tbsp. of chia seeds and whisk for about 2 minutes, then let sit for 4 minutes, when the seeds start to soak in the water and get a bit clumpy, whisk up again, wait a minute and then one more time stir it up, so you have already a nice liquid pudding. Fill into a bowl or mason jar and place into the fridge overnight. In the morning add your favorite fruit and /or sweetener and enjoy your breakfast.
Tips: You can prepare already a few mason jars with chia pudding and leave them in the fridge, they can be easily taken to work for a healthy snack and are perfect after a yoga practice. The chia pudding keeps well for about 3-4 days in the fridge.
Home made almond milk:  
once you start making your own, the ones you buy in a carton full of weird ingredients just won't work for you any more…..it's a bit more work, but well worth the effort….
boil water in a small pot. take 1 cup almonds and throw into boiling water, turn off flame and let them soak in the hot water for about 3 minutes. Drain the almonds and rinse with water, then peel them. It will be easy to peel them now because you had them in the hot water…..
Then rinse the almonds and place into a bowl filled with water to soak for about 6-8 hours. When soaked place rinsed almonds into a vitamix or any blender with some organic vanilla extract and 4 cups of water, blend for about 1 minute.
Use a cheesecloth or preferably nutmilk bag to seperate the milk from the almond pulp into a bowl and then fill milk into a bottle. The leftover almond pulp can be used fresh or frozen to add into any cake or cookies recipe…..
That's it! Please feel free to share with your friends and
enjoy……