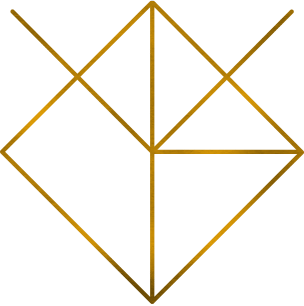 By Dagmar Spremberg on 08 August 2016
Prague has been on my list for years and I love to finally be here! Of course I did some research to find good things a yogi's heart desires and hope you will enjoy my little personal yogi's guide to Prague!
Prague is very laid back and easy to discover and explore. It is also really cheap to take taxis, public transport and to eat well and healthy. I spend 4 days here and it's a good amount of time to explore the city. I also traveled alone and felt absolutely safe and at ease walking around day and night.
There are plenty of good Airbnb locations in Prague, but I found a really sweet hotel and decided to treat myself to my own room with private bath. Miss Sophie's has won a design award and is really wonderful. Rooms are spacious, super clean, modern and quiet. The staff goes out of their way to make you feel at ease. Across the street they also run a hostel that offers cheaper, shared options, but having my own room was a treat to rest from the busy days. The hotel is located very central and you can walk pretty much everywhere.
Here's a deal for you: Use Promo code "NunoTheBearded" and receive 10%off your stay at www.miss-sophies.com !!!
I researched yoga studios before coming here, but could only find one studio offering two classes in english per week, so that wasn't really an option. Instead I packed my super light Manduka travel mat and practiced on my own.
Prague is famous for it's amount of vegan restaurants, so I wasn't able to explore all of them, but here are some of my favourites that I personally tried and recommend:
Lehka Hlava – The Clear Head : located in a very historical building that is over 500 years old, this is a cute vegan restaurant in the old town. Great drinks, cakes and vegan dishes. The sister restaurant Maitrea is located near the main square and also has wonderful dishes and more space.
Homekitchen: They have 4 locations all over the city and I managed to visit 2. It was one of my favourite places, great spacious design, good food and super friendly waiters. Definitely a must on your visit!
Bistro 8: located in a new hip neighbourhood next to my favorite park Letna you can find Bistro 8. I went on a sunday morning when they offer brunch, during the week they have changing lunch menus, loved the place and my blueberry smoothie.
StylaInterier: A new place that was recommended by a friend, not vegan, but with good food and great cakes. The Best about it is the big patio with nice shade and super comfy chairs, I stayed here for hours just watching the local scene and enjoying a delicious lemonade, salad and a wonderful Chai Latte.
Other tips for Prague: I find the city center very touristic, so if you like to enjoy it without the crowds go early to Charles Bridge and enjoy also the park Kampa on the other side to rest your feet. I went with a friend one evening up to the area around the castle and it was very deserted and beautiful. Great views over the city with all the lights. Another highlight for me was a visit to the big old jewish Olsany Cemetery, peaceful, quiet and lots of really old graves. Franz Kafka is said to be buried here as well…
End your day with a gorgeous Sunset in the Vinohrady Park. It's a great spot and very relaxed crowd and you have gorgeous views over the city and to the castle. If you long for a drink you can visit one of the 2 beer gardens in the park and enjoy watching the locals.
I hope this inspired you to visit this beautiful city. I am sure going to come back!
If you enjoyed this post please also check out my blog about Ibiza & Mallorca
And if you like travel and yoga, join me in one of my magical retreats next year!