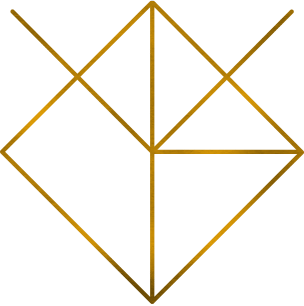 How to Step Into Your Confidence
By Dagmar Spremberg on 25 June 2019
How to Step Into Your Confidence
Many of us, especially women, are afraid to be confident in ourselves. Maybe we've been taught that it's not an attractive quality for a woman to have, or maybe someone made us feel badly last time we acted confidently. Whatever the reason, we've dulled or hidden away our confidence. Even when we receive compliments for our amazingness (a good yoga class, a thoughtful social media interaction, a new hair style), it's seductive to lean back into the habit of shame and deflect the confidence boost instead of embracing it. 
When we stop being confident in ourselves, we can lose sight of what makes us each special. More than that, we become afraid of what others may think of us. And that is a good way to deprive the world of special, amazing people and talents. 
So, how can we learn to be confident in ourselves again? Check out the tips below on how we can embrace our specialness and lean into it – authentically, courageously, and fearlessly.
1). Be yourself. There is only one you – there never has been anyone quite like you and there never will be again. By simply existing, you are special. So, what sets you apart from the crowd? Maybe it's an amazing singing voice. Maybe it's how you've handled the grief and heartache in your life. Own it – good, bad, ugly, whatever it is, it's completely, 100% you. 
2). Have courage. It can feel scary to be real, and to be seen. It may be more comfortable to not stand in our experience, to not own our feelings or thoughts – especially when we think they're negative. But what would happen if we courageously claimed everything about ourselves? What would that look like for you? 
3). Honor your needs and feelings. This is where a solid yoga practice comes in handy. Yoga teaches us to recognize our needs, thoughts, and feelings: If we're in a pose that is uncomfortable, we learn how to honor our bodies by adjusting. If we are feeling unchallenged, there is always a way to go deeper or further in a pose – when we are ready for it. Having clarity around these things means that we can know when it's time to rest – and when it's time to push. 
4). Shine your light.  We all have a light inside of us – the very thing that makes us each unique and special. Instead of holding back out of fear, boldly step forward and shine your light for all the world to see. 
5). Inspire others through your actions. When we step into our confidence and own our experiences, we inspire others to do the same. It's almost like giving the people around us permission to do what we're doing: Shining. What would a room full of people shining their individual lights look like? A lot brighter than people dimming them, that's for sure! 
Our Deepest Fear – Marianne Williamson
Our deepest fear is not that we are inadequate. 
Our deepest fear is that we are powerful beyond measure. 
It is our light, not our darkness
That most frightens us.
We ask ourselves
Who am I to be brilliant, gorgeous, talented, fabulous?
Actually, who are you not to be? 
You are a child of God.
Your playing small 
Does not serve the world. 
There's nothing enlightened about shrinking 
So that other people won't feel insecure around you.
We are all meant to shine, 
As children do. 
We were born to make manifest 
The glory of God that is within us.
It's not just in some of us; 
It's in everyone.
And as we let our own light shine, 
We unconsciously give other people permission to do the same. 
As we're liberated from our own fear, 
Our presence automatically liberates others.
Did you enjoy reading my blog post? You'll find more about cultivating trust and courage on my website, as it's been something very dear to my heart and my own struggle for years. You'd also like my mentorship program Cultivating Intuition, which I run once a year in January with a powerful group of people. Will you join us?
Be the first to receive updates and yoga inspiration in your inbox by signing up for my monthly newsletter below. You can unsubscribe at any time! I look forward to connecting.