Yoga Retreat in Sardinia, Italy - May 24 - 31, 2025
For over 10 years we've been leading our special yoga retreats in beautiful and exotic locations where you can explore new ways to connect with yourself and nature. Get inspired through unique vinyasa flows and yin yoga practices, which are often accompanied by live hang music. You'll be encouraged to surrender and breathe deeper, celebrating the experience of stillness and a new sense of vibrancy within yourself.
A Vinyasa & Yin Yoga Retreat
May 24 - 31, 2025
Are you longing to get away from the stresses of these challenging times? Join me for a yoga retreat in Italy and enjoy a week of inspiration and gentle stimulation for your senses. Leave your worries behind and reconnect with your body, mind, and spirit through movement, nature and healthy, delicious meals. Get inspired for your life with new tools, stories and powerful insights.
sardinia the beautiful island
A voyage over an emerald sea, past characteristic coves and beaches of snowwhite sand … this is Sardinia, an island that strikes its visitors with natural contrasts, the lights and colors of a region that boasts old traditions and a wild and pure nature.
Situated in the middle of the Mediterranean Sea, Sardinia is a mainly mountainous region, without high peaks, with a vast and charming, yet bittersweet, natural environment. In fact, the presence of man does not seem to affect this territory; great surfaces still preserve their natural composition, luxuriant woods with even millenary trees, small desert areas and marshes inhabited by deer, wild horses and rapacious birds.
Situated in a small private valley with stunning views over the nearby azure blue Mediterranean Sea and surrounding mountains. Enjoy true silence, clean air and starry nights to recharge from your busy daily life. Discover the walking trails around the property and the panoramic meditation spots uphill.
A magical place in the south of Sardinia to completely recover from your busy daily life. All spaces are created with heart, soul and natural materials. Soul Valley is located in a small private valley at 3 km from the azure blue sea and white sandy beaches.
A yoga retreat with Dagmar is a wonderful opportunity to relax, unwind and treat yourself. Take a pause from the business of daily life and spend time in nature to re-connect and re-charge yourself. Enjoy tranquil days with like-minded people, sharing laughter, tears, joy and movement. Nothing (well, maybe falling in love) will lift your spirit faster than a week like this.
Pamper yourself with true relaxation in stunning natural surroundings. You will experience the tranquil atmosphere of Soul Valley upon arrival. Homegrown vegetarian food that arrives fresh on your plate. Activities that support you to reconnect with your body and soul. To provide an environment where you can completely recharge, Soul Valley is smoke & alcohol free.
This retreat is designed to take you deeper into your practice as we move into stillness, become more aware, more sensitive, and more receptive to the beauty in our lives.
We love our planet and every living beauty on it. That's why Soul Valley contributes in various ways to preserve this beauty. We offer only vegetarian food, mostly from our own property and local farmers. We minimize waste and recycle compost for the lands. Solar panels provide natural energy and water comes from our own well. In our aim to make Soul Valley completely CO2 neutral, we plant a tree for every booking.
There is a large rock-shaped pool with lounge beds and deck chairs, a vegetarian restaurant, an (alcohol-free) bar, a yoga hall, an outdoor yoga plateau, a spa with a turkish bath and infrared sauna and therapy rooms for massage and hammam treatments, walking trails and an uphill meditation spot. The rooms and villas don't have a TV, minibar or room service.
Each morning, enjoy a dynamic vinyasa flow practice with Dagmar. In the evenings, watch the sunset while practicing a slow flow or yin practice with Dagmar. The yoga will help you to surrender and relax deeper into your breath and body. You will flow effortlessly through your practice.
The practices are open to all levels. Meditation and Pranayama are introduced and deepened as well. Extra activities like massages, beauty treatments, mountain biking, professionally led walks and hiking, horse riding, and more can be arranged for you on-site at additional cost.
Don't ask what the world needs. Ask what makes you come alive, and go do it. Because what the world really needs is people who have come alive.
- Harold Thurman
Deepen your practice by learning to surrender into your breathing and re-connecting to your body.
Create space in your body. When you feel spacious your mind will also relax and be more open. Feel joyful & vibrant again.
Explore new ways to nourish yourself on and off the mat. Get back into your flow and learn to love yourself more.
Celebrate connection and be more comfortable and peaceful with your self. Create more intimate, authentic relationships with others.
Cultivate intuition, trust, and clarity explore new practical tools to integrate into your life at home.
7 nights accommodation in your luxury room at Soul Valley
2 Yoga classes daily with Dagmar
All food prepared by a team of professional private chefs
A guided Nature Hike with introduction to local plants and history
THIS PACKAGE DOES NOT INCLUDE
Flights and transportation to/from Sardinia
Massages or Spa treatments
Excursions
Single Room  1,700€ per person 
Double room  1,550€ per person 
10 Light, spacious single/double rooms with either a great king-size bed, or two separate beds. Plus the 3 Casitas, each with two double rooms and ensuite bathrooms. All rooms and casitas have air-conditioning, sheets, towels, WIFI and a bathroom with shower, toilet, basin and vegan body care products.
Rooms will be given on a first come, first serve basis.
Double occupancy rooms must be booked with accompanying guests. If you are looking to be paired with someone, email [email protected]
You can secure your space with a 500€ deposit and the remaining balance will be due March 1st, 2025.
Bookings are transferable though non-refundable. 'Cancel for any reason' Travel insurance is highly recommended.
HOW TO GET THERE:  Soul Valley is located in the south of Sardinia, near the small village of Torre delle Stelle. It's a 45-minute drive from Cagliari International Airport. The best option is to reach us by renting a car or taking a taxi. You'll find Soul Valley signs from the main road. You can also book a transfer from or to the airport with us for 80 euro (one-way). This transfer can be shared with other guests. Soul Valley has free parking space. It is possible to travel with public transport but not recommended for most guests. The schedule is irregular and the bus stop is 4 km from the valley.
Monica, Italy
The week of retreat with you, Dagmar and Daniel, has been the sweetest, most emotionally productive time I had in the last 5 years of my life. It is exactly what I had been looking for and I received much more than what I expected from the yoga classes, the walks, the talks, the stories, the music and the great spirit that, you, Dagmar and Daniel, have and that you generously share.
I hope not to lose contact with you and I hope that you will continue to be part of my life. Thank you!
Julie, USA
Experiencing yoga with Dagmar and Daniel is a magical experience that will relax your spirit, open your heart, and stay in your memories. Dagmar shares her heart and as a student you will have the opportunity to not only connect to your practice but also your travel experience. The Hang floats your body and mind into a state of bliss. Don't miss the chance to experience these two together -simply magical!
Kori, USA
Dagmar and Daniel hosted an amazing yoga retreat. The combination of Dagmar's teaching and Daniel's hang drum is absolutely magical. Dagmar's style as a teacher is a brilliant combination of challenge and ease. Her classes flow as students strengthen their practice while simultaneously softening it. Add the mystical sounds of Daniel playing the hang drum and you will find yourself approaching bliss.
Shruthi, USA/India
First off I want to thank you both from the bottom of my heart for this special week that I will remember and carry with me forever. I came on a journey with the intention of learning to care for myself and know that I can survive with myself beside me through the practice of yoga and by immersing myself in nature. This wish and intention was fulfilled far more than I had imagined. I learnt how to begin to balance being in the company of like minded people and escape into nature and the waterfalls by myself.
The yoga and beautiful Hang played by Daniel helped me understand and reveal to me this power in my body and soul that I can use now as a tool to let go and feel the purity and love.
I in all I feel so much happier and content. My deepest gratitude and heartfelt thanks to you and Daniel for your commitment in sharing your warmth and knowledge with so much love.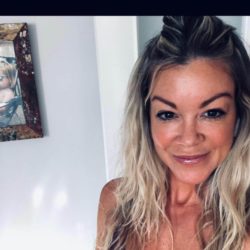 Hodie, UK
Dagmar's loving energy really brought the group together and I think we all felt that we had had a very special week. The stillness you find in the jungle really helped with the stillness and healing we were achieving with the yoga and meditation. I enjoyed myself so much I would love to come back and do it again. Dagmar is a fantastic teacher who gently guides you through your yoga with fun and love. Suddenly you find yourself doing poses you haven't managed before! I came away feeling strong, physically and emotionally, and I learnt a lot about myself too. It was a week I will remember for a very long time.
Mary Anne, Chile
I loved the setting, the sounds of the animals, ocean, Dagmar's gentle and trusting voice, and how comfortable I felt inside my own body. The evening classes with Daniel playing the Hang, again brought me into a deeper state of relaxation and much deeper into my practice. It all was so dreamy. Before I came to do this week course with Daniel and Dagmar; I felt uninspired, tired, confused, exhausted mentally, bored, lost and a bit out of control in my mind. The week helped bring me into my body and out of my mind, feel energetic and inspired about life and myself, be comfortable with my energetic self, much more focused about my path and practice, and much more into the precious present moment.
I am so happy and thankful that Dagmar and Daniel are a part of the web of life; you both are truly making a difference in the vibration of the planet and have made an impact in my heart! Until we meet again!
Pia, Sweden
Sometimes I have to get my own Roots and Wings in balance… and being at the villa in Ibiza, together with Dagmar and Daniel and the rest of the group was the most beautiful and joyful way to do that. The lovely, warm, strong, soft, clear and sweet yoga that Dagmar teaches from her heart, the hang music played by Daniel, music sounding as "music from the Gods in universe", the magnificent surroundings, the nature, the healthy and delicious food and the group of people from different places on earth who shared, respected and contributed to both laughs and a special calmness… What a blessing! I´m so grateful for all the inspiration, the open space and the energy injection this was.
I would totally do it again, join Dagmar and Daniel at Ibiza, or in any other place to get this positive energy again – THANK YOU, FROM MY HEART!!!
Gracie, USA
This experience left me with an amazing energy that has flowed through my veins this whole year long, and sweetened my thoughts and perceptions of the world around me in ways I could never describe. Through their music and movement, I learned new depths within myself and my practice, and felt so very much at ease; truly connected with these instructors. Daniel's music has continued to be an inspiration to me, and I look forward to any chance to share it!
Inga, Germany
There are no words to describe how touching and meaningful this week was for me. Apart from the unique and inspiring yoga of Dagmar and the touching music of Daniel, it's the personal experience, learnings, and changes that make such a week so meaningful. Dagmar and Daniel gave us a very powerful toolkit for getting in touch with ourselves, looking at our insides, and feeling ourselves. I still chant the Gayatri Mantra a few times each week and meditate more frequently now. Also, the ability to broaden my self-practice was a lasting output from that week. Besides the spiritual aspects, I enjoyed hanging out with an awesome crowd, going to the beaches, visiting hippie markets or just being lazy by the pool.
Thanks, Dagmar & Daniel for this unforgettable experience and for creating the space to make such a journey happening.
Adrienne, France
"Doing Dagmar's yoga retreat was the best gift I could have given myself. It's so important to take a pause in our busy lives to reflect and just be. I came back home feeling rejuvenated, with a few less pounds and many new friends. Dagmar has a beautiful energy and I am grateful to her for her ability to create the amazing experience I had in Ibiza. The yoga classes were the exact style I needed, more dynamic in the morning and yin in the evening. The retreat center was incredible, with a view of the sea, and the vegan food was healthy and delicious. Daniel's hang music was the cherry on the top, as the sounds of the hang drum brought us into a meditative, relaxed state. I highly recommend a retreat with Dagmar Spremberg Yoga without hesitation!"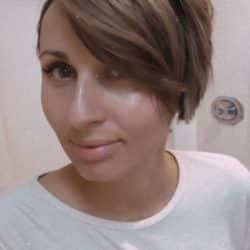 Olga, USA
"I have just finished Dagmar's retreat in Ibiza and it was fantastic. The villa where we stayed and practiced daily yoga was beautiful of course but the most beautiful part was the group of people I met and the conversations I had. The daily vinyasa and Yin was so so good. Dagmar has a very easy going approach to yoga and meditation – she is realistic and makes everyone feel that it is ok to be themselves (and be imperfect). He practice is really good – challenging enough but a super nice flow and approachable for experienced and amateur yogis. Her partner Daniel is hilarious and a welcome addition to the retreat. This has been my second retreat with Dagmar and I have met amazing people both times and had equally unique experiences."
Jeff, USA
"As I'm winding down my current holiday and reflecting back on my time in Ibiza with Dagmar and Daniel. I can honestly say I feel very lucky to have them in my life and they do a wonderful job of curating space for growth, reflection, relaxation and work. The real kind of work we all take for granted and forget to do in our busy lives. There are so many quality people in my life because of yoga, this held true this past week. I feel like I have a whole new crew of friends and I will take a little piece of all of thier memories with me long after this trip is over. Everyone should take the leap, book a retreat and ride the wave and learn something new about yourself. It will have an impact on everyone in your life, you will be able to show up clear, focused and authentic. Let all your worries go for a week….everything is top shelf, the food, the views, the practice. the restorative yin was wonderful too. Much love and gratitude to you both, it is much appreciated the effort you put forth to create these retreats."
How do you skillfully navigate this beautiful life?
Browse my blog for yogic tools & stories to support and inspire your practice.
Can't travel to Costa Rica? How about bringing jungle & ocean vibes into your living room? This free video series will leave you energized, inspired and deeply nourished. Enjoy the practice!
You'll receive a Jungle Meditation (calming) + Yin Yoga Video (relaxing) + Vinyasa Yoga Video (energizing)
Longing for community and inspiration? Then my free facebook group is a great place to start connecting with likeminded people and me.
I look forward to meeting you there.