Private Yoga Retreats In Costa Rica
BOOK YOUR INDIVIDUAL YOGA RETREAT WITH US
Luxury Yoga Retreat: Disconnect to Reconnect. Leave the busy city life behind and relax with us. The tranquility of the location and the clean, reduced design of the buildings will be relaxing and inspiring. Wake up to the sound of birds, crickets, watch monkeys from your bed or balcony and enjoy being a bit secluded and away from the town in our very peaceful jungle setting.
This luxury yoga retreat is given in our tropical residence Casa Susumna in Montezuma, Costa Rica. Sleep in our modern Skylab, build on a container base, with jungle, ocean and sunrise views.
Customize your yoga vacation to your needs, budget and calendar. Minimum 3 nights, max 4 nights! We are happy to create some magic with you.
A yoga retreat with Dagmar and Daniel is a wonderful opportunity to relax, unwind and treat yourself. Take a pause from the business of daily life and spend time in nature to re-connect and re-charge yourself. Enjoy sharing tranquil days with like-minded people.
Our intention for your private yoga retreat is not only to strengthen you physically, but also to bring you closer to your self, to a place where you are comfortable with stillness and refine your ability to listen more.
One-On-One sessions will be designed to your level of experience and help you establish your own practice. Vinyasa or Yin Yoga sessions are also wonderful to share with a friend or your partner. We have a lot of honeymooners and are looking forward to making this a special memory for you.
We also offer group classes at Montezuma Yoga to compliment your practice.
As a very special treat we include a wonderful therapeutic massage and daily healthy breakfast with local organic ingredients. We can cater to special dietary needs upon request.
You can further choose from several restaurants for lunch and dinner as well as several excursions and activities such as Surf Lessons, Canopy Zipline, Tortuga Island Tour etc...
We will be happy to arrange these tours for you once you arrive. You can reserve your retreat with a non-refundable 100$ deposit and the remaining balance will be due upon arrival.
Don't ask what the world needs. Ask what makes you come alive, and go do it. Because what the world really needs is people who have come alive.
- Harold Thurman
Deepen your practice by learning to surrender into your breathing.
Create space in your body. When you feel spacious your mind will also relax and be more open.
Explore new ways to nourish yourself on and off the mat.
Celebrate connection and be more comfortable and peaceful with your self.
Cultivate intuition, trust, and clarity to integrate into your life at home.
 3 or 4 nights accommodation in our beautiful Skylab
Daily healthy organic breakfast
Daily private 1hr one-on-one yoga sessions
60 min therapeutic massage
Group sessions at Montezuma Yoga $15 drop in
Surf lessons $60
Tortuga Island Snorkeling Excursion $65
Canopy Zipline $45
Horseback Ride $45
Accommodation in our private Skylab:
3 nights package double: US$660 p.p. | single US$875 or
4 nights package double: US$765 p.p. | single US$950
Not included are domestic travel to/from the retreat, local transport, dinner and excursions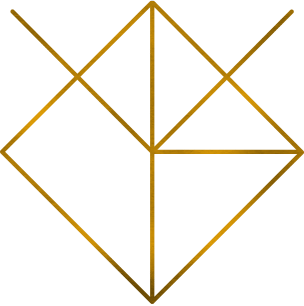 Laura C.
March 2021 was my second time visiting Dagmar for a 4 day yoga retreat and it was even more magical than the first! I knew I had to go back as soon as I arrived. There are things Dagmar taught me that I have taken with me to each practice that I remember from our first class together. Dagmar is a true teacher in every sense of the word. She really listens to you and your body. She is gentle yet knows how and when to push you so you feel challenged and strong. She has taught me things beyond the practice of yoga which I will cherish forever. You can feel her dedication as a teacher during practice, she does not rush the class and is very aware of you. Daniel has created the most beautiful living space in the jungle with everything you could need, wifi, a perfect little kitchen, comfortable bed, open common space and outdoor lounging space, and the most gorgeous and relaxing outdoor shower!! The space is truly magic and perfectly integrates into the environment – there is nothing like waking up to birds and monkeys in your backyard. He is also an incredible cook! You taste the love and energy he puts into the food he makes for you – all is organic and natural and he is very passionate about using food as healing fuel. Our daily smoothies and breakfasts together were lovely and filled our tummies for yoga and the day ahead. I recommend this yoga retreat to anybody who is lucky enough to experience it. All around Dagmar and Daniel have created a true haven of a retreat. They are also very helpful when it comes to navigating the town and they know everybody in town! The space, yoga classes, food and love they provide are genuine and unmatched. I highly recommend booking a yoga retreat, it will change your life. I cannot wait to go back!
Chat
The private retreat I signed on for with Dagmar was exactly what I needed – a break from the hustle and bustle of NYC and just spending time to connect with myself. Our daily yoga sessions were held at Dagmar's cozy garden shala – imagine doing yoga with birds chirping all around and feeling the breeze coming from the trees.
I also did drop in sessions at Montezuma Yoga Studio by the beach, which Dagmar founded and where she holds daily classes. It was fantastic just doing asanas surrounded by nature.
Jameelah M
I can honestly say that this was one of the best decisions I've made in a long time. The area was serene. I woke up every morning to the sound of birds, cicadas, wind, and sometimes howler monkeys! Each morning I had delicious homemade breakfast that was made by her partner Daniel. The yoga sessions with Dagmar were amazing!! I got to choose when I wanted to start practice and the type of yoga I wanted to practice. Dagmar is a wonderful yoga instructor and she has a beautiful soul! As a yoga instructor she was attentive, gentle, fun, versatile, and warm. She played beautiful music during practice and was aware of my needs. During this trip I was able to relax and focus on myself.
I would recommend this trip to anyone who wants to rediscover themselves and genuinely want to have a nice time.
Christabel S., USA
I had the most incredible time during my four day private yoga retreat in Costa Rica! Dagmar and Daniel are wonderful hosts. The accommodations are stunning, and Daniel's personalized, home cooked breakfasts are healthy and delicious. Sleeping in the open air loft, under the moonlight, listening to the birds and monkeys are an experience you can never forget. The backyard shala is such a special place to practice yoga, and the private sessions with Dagmar furthered my personal practice in unanticipated ways. This is such a unique and magical experience that comes highly recommended !!
How do you skillfully navigate this beautiful life?
Browse my blog for yogic tools & stories to support and inspire your practice.
Can't travel to Costa Rica? How about bringing jungle & ocean vibes into your living room? This free video series will leave you energized, inspired and deeply nourished. Enjoy the practice!
You'll receive a Jungle Meditation (calming) + Yin Yoga Video (relaxing) + Vinyasa Yoga Video (energizing)
Longing for community and inspiration? Then my free facebook group is a great place to start connecting with likeminded people and me.
I look forward to meeting you there.