Mallorca Yoga & Detox Retreat
September 21 - 27, 2024 - Mallorca, Spain
For over 12 years we've been leading our special yoga retreats in beautiful and exotic locations where you can explore new ways to connect with yourself and nature. Get inspired through unique vinyasa flows and yin yoga practices. For this retreat I am excited to collaborate again with my friend, Naturopath Adrienne Piras Catherin, to bring you a very personalized and intimate group experience.
A luxury Holistic Detox & Yoga Retreat
with Adrienne Piras Catherin & Dagmar Spremberg at the beautiful Finca Son Sard in Mallorca, Spain
Join us for a transformative week, integrating yoga and naturopathy to create the ultimate healing retreat experience. Reset your system, and reconnect to your body and heart.
What are you holding on to that you're ready to release? When we finally learn to let go of what no longer serves us, we make space for new, fresh, vibrant energy in our body and more vibrancy in our daily life.
In yoga, purification techniques are integral in eliminating toxic substances, and to achieve mental and physical clarity. Holistic detoxification and cleansing are core naturopathic techniques used to restore balance, optimize bodily function, and stimulate the body's vital force. 
Is it easier for you to give to others? This week will gently guide you into a space of receiving, allowing and surrendering. When you finally let go of what weighs you down, when you become still and feel supported in this process, you gain new clarity, insights, perspectives that inspire you to realign yourself and make changes for a healthier, happier life.
This retreat will be limited to max 12 guests, so that you will enjoy privacy and receive personalized attention from us. 
Dagmar Spremberg  read more about me here
About Adrienne 
Adrienne Piras Catherin is a naturopath, reflexologist, and integrative nutrition health coach specialising in Holistic Detox. Her holistic toolkit includes functional nutrition, phytotherapy, energy-balancing, metabolic detoxification and revitalisation techniques to guide her clients on their path to wellness. She received her training at the Aesculape school of Naturopathy (Lyon, France), and at the Institute for Integrative Nutrition (NYC). Adrienne is certified by FENA and is a professional member of OMNES. Her practice is based in Lyon, France and she consults with clients in the USA, Europe and Australia.
"I am deeply touched by the wonderful yoga detox week with you and Adrienne. With your gentle, loving nature, you have the incredible ability to pick me up in exactly the right place - namely in the here and now. We are constantly reminded of the beauty of the moment.
The retreat was great, perfectly orchestrated in this wonderful spot. The yoga topics were exactly in line with the detox program.
I take a lot of lightness, lots of new inspiration and ideas into my everyday life after the personal health consultation and I am overwhelmed by the wonderful souls who were there. A large international family has formed. Thank you for your tireless commitment, your love and your presence. See you again very soon."
-Seraina, CH
daily yoga classes with Dagmar (all levels) mornings are gentle vinyasa, evenings yin
the art of communication and relationship practices
daily meditation practices
guided holistic detox program using self-reflection, yoga, sauna, nutrition, and phytotherapy techniques
private 1:1 naturopathic consultation with Adrienne
emotional detox practices
healthy nutritional support with vegetarian meals to inspire and

nourish

you

workshops about nutrition and individual healthy lifestyle - what's right for YOU?
a safe space to be yourself, to receive healing support, and focus on self-care
While our main focus for this week is rest and deep nourishment we also like to offer an optional group excursion (moderate hike)
We will also offer additional massages by local body workers upon request.
The Finca "Torre de Son Sard" - that's more than 500 years of history. This place has always been special and still is today: it is spacious and yet always gives you the feeling of being at home. A green oasis with Mediterranean sea views: the nearest beach is only 2.5 kilometers away.
A place to withdraw, but also to be actively involved with various opportunities for hiking and cycling. And the small, original town of Son Servera can be reached in just five minutes by car.
The almost 11,000 square meter property is beautifully lush and wild, sprinkled with ancient trees. Lemons, oranges and even avocados ripen here.
The 12 x 5 meter pool invites you to swim, and the adjacent pool house includes a sauna. There is also an outdoor shower and barbecue area.
"My experience at the detox retreat at Finca Son Sard with Dagmar and Adrienne was phenomenal. It was my first yoga retreat, although I've been practicing yoga for some time, and I did not know what to expect. I was pleasantly surprised and loved the format of the yoga classes, the food that we were served and my one on one time with Adrienne was the icing on the cake. She was so informative and in tune to my needs. I'm so happy to now have a naturopath in my life!
I highly recommend this detox retreat. I feel rejuvenated, and met many wonderful, lifelong friends."  -Tami, USA
Your task is not to seek for love,
but to seek and find all the barriers that you have build against it.
RUMI
Deepen your practice by learning to surrender into your breathing and re-connecting to your body.
Create space in your body. When you feel spacious your mind will also relax and be more open. Feel joyful & vibrant again.
Explore new ways to nourish yourself on and off the mat. Get back into your flow and learn to love yourself more.
Celebrate connection and be more comfortable and peaceful with your self. Create more intimate, authentic relationships with others
Cultivate intuition, trust, and clarity explore new practical tools to integrate into your life at home.
6 nights accommodation in your luxury room at Finca Son Sard
Daily Yoga classes & meditations with Dagmar
Self Inquiry workshops
Holistic Detox Program with Adrienne (read details in text above)
Daily Brunch and Dinner prepared by our private chef
Hiking excursion
THIS PACKAGE DOES NOT INCLUDE
Flights and transportation to/from Palma de Mallorca (there are now direct flights from the USA)
Massages or Spa treatments
Additional Excursions
All rooms are uniquely beautiful, therefore you can choose the one you like the most. We will send you a brochure with room descriptions upon request.
Accommodation in a double room:   1.950€ per person

 

(Arco /Pescado)  

Accommodation in a single room w/ shared bath :  2.150€ (Jardin 1 & 2) 
Accommodation in a luxury single room: 2.350€

 

(Torre/Pescado)  

Accommodation in a luxury suite: 2,150€

per person based on double (Donna/ Casita) or

2.450€

single

(Don Julio)  
How to get to Finca Son Sard:
In the northeast of Mallorca, about 10 kilometers south of Arta and Capdepera and directly north of the small authentic village of  Son Servera is "Torre de Son Sard", easily accessible via the MA-4040 road. The popular beach Costa de los Pinos with the legendary "Bar Playa" is just 2.5 kilometers away.
The drive to the airport and the vibrant city of Palma takes about 50 minutes. We recommend renting/sharing a car with other guests, or can arrange for your airport pick up.
The retreat is limited to 12 people. You can secure your space with a non-refundable 500€ deposit and the remaining balance will be due April 1st,  2024.
EARLY BIRD: Sign up before October 31st to receive 100€ off!
Bookings are transferable though non-refundable. Travel insurance is highly recommended.
Monica, Italy
The week of retreat with you, Dagmar and Daniel, has been the sweetest, most emotionally productive time I had in the last 5 years of my life. It is exactly what I had been looking for and I received much more than what I expected from the yoga classes, the walks, the talks, the stories, the music and the great spirit that, you, Dagmar and Daniel, have and that you generously share.
I hope not to lose contact with you and I hope that you will continue to be part of my life. Thank you!
Julie, USA
Experiencing yoga with Dagmar and Daniel is a magical experience that will relax your spirit, open your heart, and stay in your memories. Dagmar shares her heart and as a student you will have the opportunity to not only connect to your practice but also your travel experience. The Hang floats your body and mind into a state of bliss. Don't miss the chance to experience these two together -simply magical!
Kori, USA
Dagmar and Daniel hosted an amazing yoga retreat. The combination of Dagmar's teaching and Daniel's hang drum is absolutely magical. Dagmar's style as a teacher is a brilliant combination of challenge and ease. Her classes flow as students strengthen their practice while simultaneously softening it. Add the mystical sounds of Daniel playing the hang drum and you will find yourself approaching bliss.
Shruthi, USA/India
First off I want to thank you both from the bottom of my heart for this special week that I will remember and carry with me forever. I came on a journey with the intention of learning to care for myself and know that I can survive with myself beside me through the practice of yoga and by immersing myself in nature. This wish and intention was fulfilled far more than I had imagined. I learnt how to begin to balance being in the company of like minded people and escape into nature and the waterfalls by myself.
The yoga and beautiful Hang played by Daniel helped me understand and reveal to me this power in my body and soul that I can use now as a tool to let go and feel the purity and love.
I in all I feel so much happier and content. My deepest gratitude and heartfelt thanks to you and Daniel for your commitment in sharing your warmth and knowledge with so much love.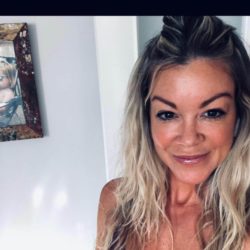 Hodie, UK
Dagmar's loving energy really brought the group together and I think we all felt that we had had a very special week. The stillness you find in the jungle really helped with the stillness and healing we were achieving with the yoga and meditation. I enjoyed myself so much I would love to come back and do it again. Dagmar is a fantastic teacher who gently guides you through your yoga with fun and love. Suddenly you find yourself doing poses you haven't managed before! I came away feeling strong, physically and emotionally, and I learnt a lot about myself too. It was a week I will remember for a very long time.
Mary Anne, Chile
I loved the setting, the sounds of the animals, ocean, Dagmar's gentle and trusting voice, and how comfortable I felt inside my own body. The evening classes with Daniel playing the Hang, again brought me into a deeper state of relaxation and much deeper into my practice. It all was so dreamy. Before I came to do this week course with Daniel and Dagmar; I felt uninspired, tired, confused, exhausted mentally, bored, lost and a bit out of control in my mind. The week helped bring me into my body and out of my mind, feel energetic and inspired about life and myself, be comfortable with my energetic self, much more focused about my path and practice, and much more into the precious present moment.
I am so happy and thankful that Dagmar and Daniel are a part of the web of life; you both are truly making a difference in the vibration of the planet and have made an impact in my heart! Until we meet again!
Pia, Sweden
Sometimes I have to get my own Roots and Wings in balance… and being at the villa in Ibiza, together with Dagmar and Daniel and the rest of the group was the most beautiful and joyful way to do that. The lovely, warm, strong, soft, clear and sweet yoga that Dagmar teaches from her heart, the hang music played by Daniel, music sounding as "music from the Gods in universe", the magnificent surroundings, the nature, the healthy and delicious food and the group of people from different places on earth who shared, respected and contributed to both laughs and a special calmness… What a blessing! I´m so grateful for all the inspiration, the open space and the energy injection this was.
I would totally do it again, join Dagmar and Daniel at Ibiza, or in any other place to get this positive energy again – THANK YOU, FROM MY HEART!!!
Gracie, USA
This experience left me with an amazing energy that has flowed through my veins this whole year long, and sweetened my thoughts and perceptions of the world around me in ways I could never describe. Through their music and movement, I learned new depths within myself and my practice, and felt so very much at ease; truly connected with these instructors. Daniel's music has continued to be an inspiration to me, and I look forward to any chance to share it!
Inga, Germany
There are no words to describe how touching and meaningful this week was for me. Apart from the unique and inspiring yoga of Dagmar and the touching music of Daniel, it's the personal experience, learnings, and changes that make such a week so meaningful. Dagmar and Daniel gave us a very powerful toolkit for getting in touch with ourselves, looking at our insides, and feeling ourselves. I still chant the Gayatri Mantra a few times each week and meditate more frequently now. Also, the ability to broaden my self-practice was a lasting output from that week. Besides the spiritual aspects, I enjoyed hanging out with an awesome crowd, going to the beaches, visiting hippie markets or just being lazy by the pool.
Thanks, Dagmar & Daniel for this unforgettable experience and for creating the space to make such a journey happening.
Adrienne, France
"Doing Dagmar's yoga retreat was the best gift I could have given myself. It's so important to take a pause in our busy lives to reflect and just be. I came back home feeling rejuvenated, with a few less pounds and many new friends. Dagmar has a beautiful energy and I am grateful to her for her ability to create the amazing experience I had in Ibiza. The yoga classes were the exact style I needed, more dynamic in the morning and yin in the evening. The retreat center was incredible, with a view of the sea, and the vegan food was healthy and delicious. Daniel's hang music was the cherry on the top, as the sounds of the hang drum brought us into a meditative, relaxed state. I highly recommend a retreat with Dagmar Spremberg Yoga without hesitation!"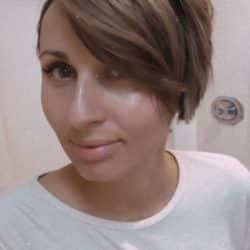 Olga, USA
"I have just finished Dagmar's retreat in Ibiza and it was fantastic. The villa where we stayed and practiced daily yoga was beautiful of course but the most beautiful part was the group of people I met and the conversations I had. The daily vinyasa and Yin was so so good. Dagmar has a very easy going approach to yoga and meditation – she is realistic and makes everyone feel that it is ok to be themselves (and be imperfect). He practice is really good – challenging enough but a super nice flow and approachable for experienced and amateur yogis. Her partner Daniel is hilarious and a welcome addition to the retreat. This has been my second retreat with Dagmar and I have met amazing people both times and had equally unique experiences."
Jeff, USA
"As I'm winding down my current holiday and reflecting back on my time in Ibiza with Dagmar and Daniel. I can honestly say I feel very lucky to have them in my life and they do a wonderful job of curating space for growth, reflection, relaxation and work. The real kind of work we all take for granted and forget to do in our busy lives. There are so many quality people in my life because of yoga, this held true this past week. I feel like I have a whole new crew of friends and I will take a little piece of all of thier memories with me long after this trip is over. Everyone should take the leap, book a retreat and ride the wave and learn something new about yourself. It will have an impact on everyone in your life, you will be able to show up clear, focused and authentic. Let all your worries go for a week….everything is top shelf, the food, the views, the practice. the restorative yin was wonderful too. Much love and gratitude to you both, it is much appreciated the effort you put forth to create these retreats."
How do you skillfully navigate this beautiful life?
Browse my blog for yogic tools & stories to support and inspire your practice.
Can't travel to Costa Rica? How about bringing jungle & ocean vibes into your living room? This free video series will leave you energized, inspired and deeply nourished. Enjoy the practice!
You'll receive a Jungle Meditation (calming) + Yin Yoga Video (relaxing) + Vinyasa Yoga Video (energizing)
Longing for community and inspiration? Then my free facebook group is a great place to start connecting with likeminded people and me.
I look forward to meeting you there.